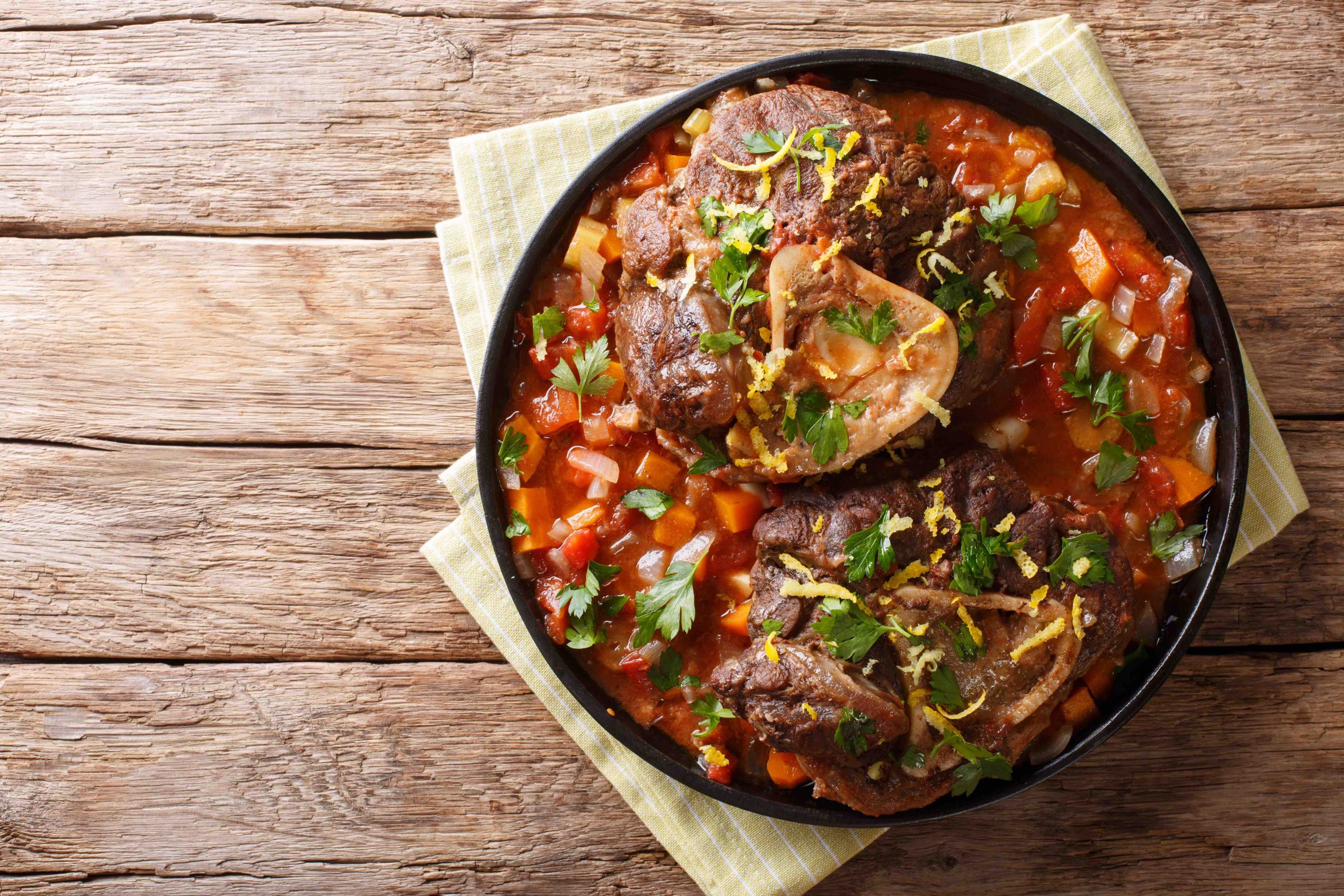 Osso Buco translates literally as 'bone with a hole', and it is the hole filled with marrow that makes this a prized cut.
Traditionally the Italian dish is made using calf shin but for our take on this classic we are using the meatier beef shin.
Beef Shin
4 x pieces of cross-cut beef shin (about 1kg)
Seasoned flour
2 x tbsp olive oil
50g butter
1 x carrot, diced
1 x onion, chopped
1 x celery stick, finely diced
4 x garlic cloves, sliced
200ml white wine
200ml beef stock
400g tin of chopped tomatoes
2 x sprigs of thyme
Gremolata
2 x tbsp of parsley, finely chopped
1 x garlic clove, finely chopped
1 x lemon, zest only
Dust each piece shin with seasoned flour.
Put a large casserole dish on the hob and add the olive oil on a moderate-high heat.
Brown the shin in batches and set aside (add extra oil if needed).
Melt the butter in the pan and sweat the onions down for 5-6mins (until translucent).
Add the carrots, celery and garlic and cook for another 3 mins. Season.
Return the shin to the dish, pour in the white wine along with the stock and bring to a simmer.
Add the chopped tomatoes.
Add two sprigs of thyme and season.
Cover and cook in the oven for 3-4hrs (160°C)
For the gremolata combine the parsley, lemon zest and garlic in a small bowl.
Serve with the classic risotto alla milanese or some buttery mash and winter greens.
The amount of stock reduction may vary so keen an eye on it and top up/reduce down accordingly.