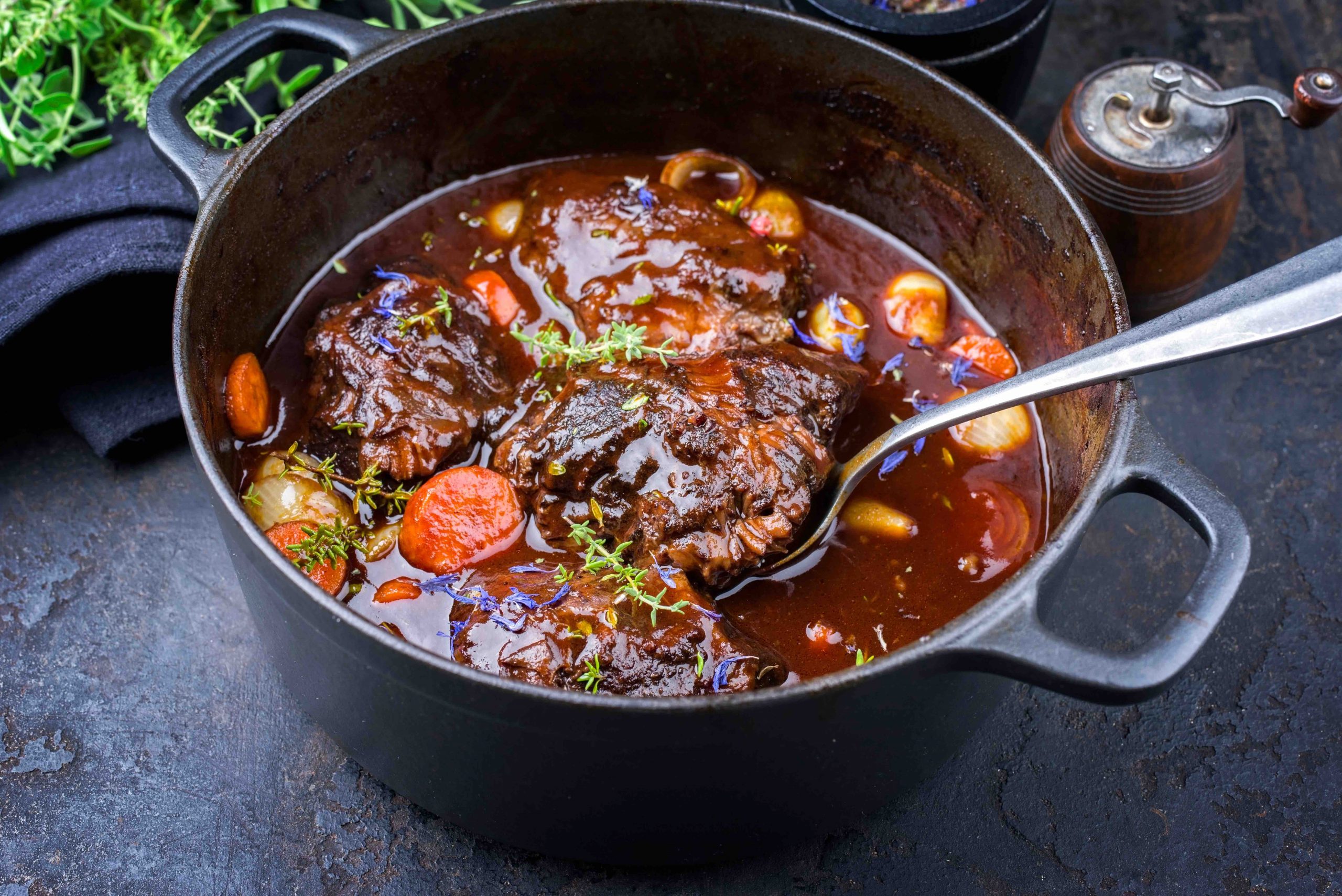 This cut is simply spectacular. A firm favourite at the Isle of Wight Meat Co and arguably the best cut for a luxurious winter stew.
The cheek is one of the hardest working muscles on the animal (for obvious reasons,) and as a result it is packed full of flavour. However to un-lock the flavour and gelatinous textures it needs to go low and slow for upwards of 4 hours.
It's only a guide, like all braises feel free to add your own twist – we tried the addition of star anise recently, with great results.
2 x Ox cheeks (about 1kg)
Seasoned flour
2 x tbsp olive oil
50g butter
4 x carrots, diced
1 x onion, chopped
1 x celery stick, finely diced
4 x garlic cloves, sliced
350ml red wine
400ml beef stock
2 x sprigs of thyme
1 x bay leaf
Trim any excess sinew off the off cheeks and chop into large chunks (about six pieces). Dust each piece with seasoned flour.
Put a large casserole dish on the hob and add the olive oil on a moderate-high heat.
Brown the ox cheeks in batches and set aside (add extra oil if needed).
Melt the butter in the pan and sweat the onions down for 5-6mins (until translucent).
Add the carrots, celery and garlic and cook for another 3 mins. Season.
Pour in the red wine along with the stock bring to a simmer.
Return the cheeks to the pot and add two sprigs of thyme and the bay leaf. Season.
Cover and cook in the oven for 3-4hrs (160°C)
Remove from the oven and serve with buttery mash potato and greens.
The amount of stock reduction may vary so keen an eye on it and top up/reduce down accordingly.