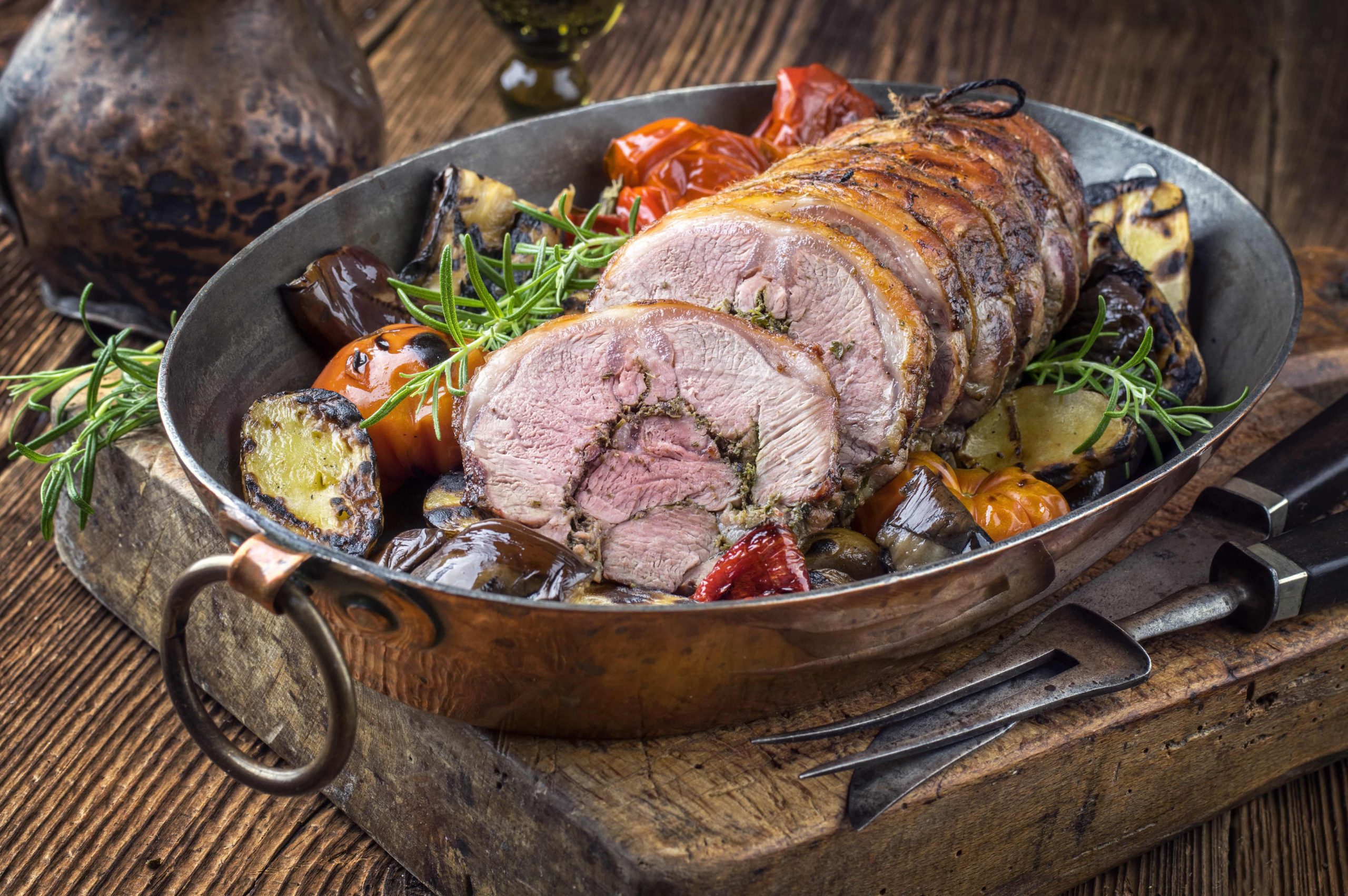 The saddle of the lamb, made up of the loin, fillet and flank, is one of the finest roasting joints.
With it's delicate flavour and tenderness it is perfect for a lighter, sunny, Sunday lunch.
We have added a fresh herby and citrus stuffing and would recommend serving with some mediterranean-style roasted vegetables and buttery crushed potatoes.
Great paired with crisp Provence rosé.
Dry-aged Isle of Wight lamb at it's finest.
Serves 6
Lamb
1.5kg boned & rolled Saddle of Lamb
Butchers string
Salt & pepper
Stuffing
Small bunch of flat leaf parsley
Small bunch of thyme
3x anchovy fillets
3-4 springs of rosemary
3x garlic cloves
1x lemon, juice & zest
Few glugs of olive oil
Remove from the fridge 20-30mins before cooking to bring up to room temperature
Pre-heat the oven to 180°C
Bliz all of the stuffing ingredients to form a paste.
Un-roll the lamb, season and spread the stuffing down the centre, fold the side back over and re-tie with string.
Sear the lamb in a hot pan, keep it moving until nicely browned all over.
Pop in a baking tray and cook in the oven until the internal temperature has reached 52°C (about an hour).
Remove from the oven and rest for 10-15 mins.
Serve with crushed buttery potatoes and mediterranean-style roasted vegetables