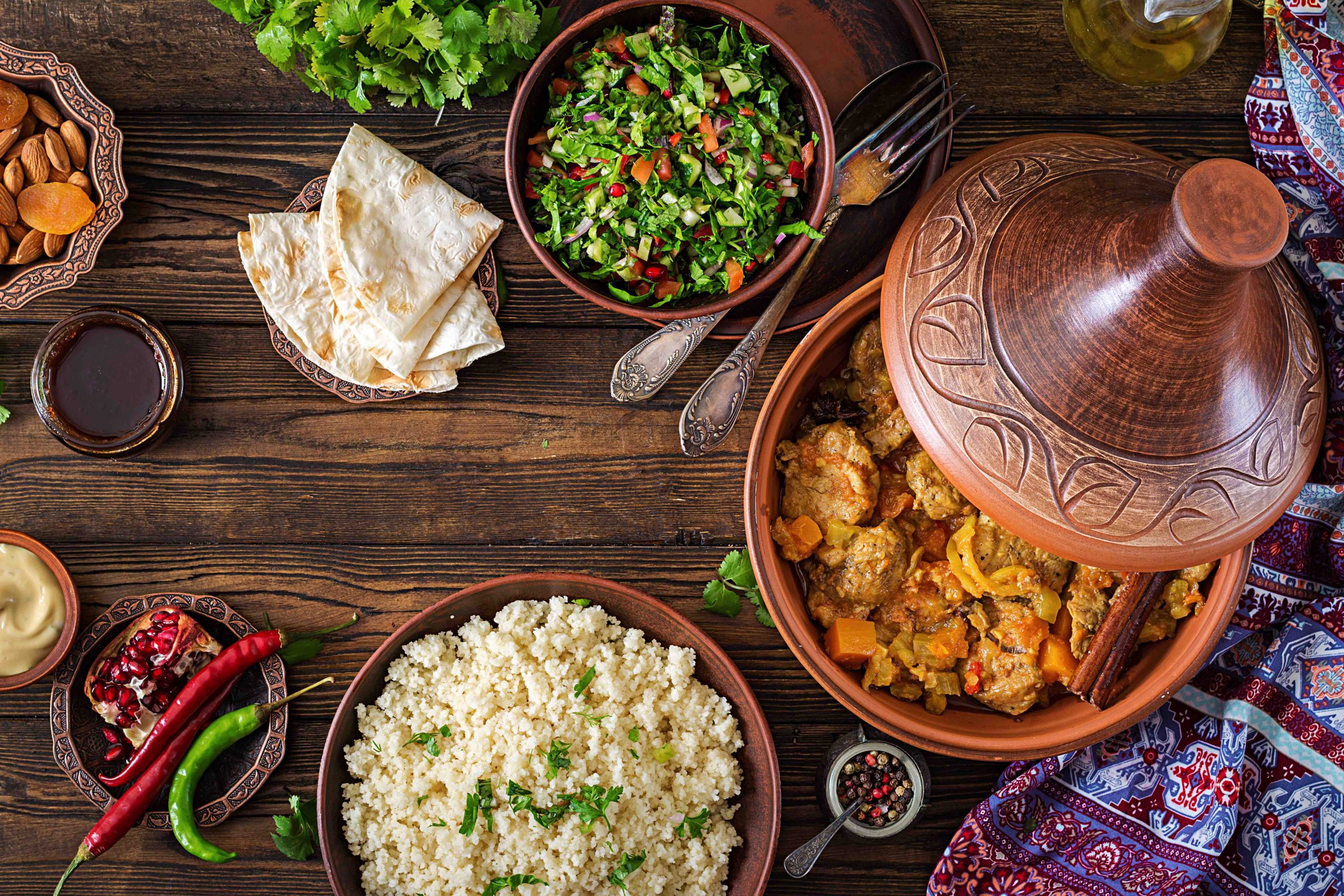 This is our take on the classic lamb tagine. It is a great way to give a relatively cheap cut some real oomph.
The tagine, originating from the Maghreb region of North Africa, is named after the earthenware pot it is cooked in, although a heavy casserole dish will do the same job. This is a relatively traditional take on the dish, feel free to add your own twist.
750g of shoulder or neck of lamb, diced
Olive oil
Salt & black pepper
100g dried apricots, halved
100g dates, halved
40g flaked almonds
1 x onion, finely diced
3 x garlic cloves, sliced
1 x cinnamon stick
Pinch of saffron
2 x tbsp of ras-el-hanout spice blend
400g tin of chopped tomatoes
600ml of chicken stock
400g tin of chickpeas
Small bunch of coriander, chopped
Heat the oil in a large casserole dish (or a tagine) and brown the diced lamb and set aside.
Add a little more oil if needed and fry the onions until soft and translucent. Then add the garlic and fry for a further 2 minutes.
Return the lamb to the pan and stir in the ras-el-hanout and cinnamon.
Pour over the chicken stock, chopped tomatoes and chickpeas. Then add the saffron, apricots, dates and flaked almonds.
Season and pop in the oven for 2hrs (180°C)
Remove from the oven and sprinkle over chopped coriander. Serve with couscous or tabbouleh and warmed flatbreads.
The amount of stock reduction may vary so keen an eye on it and top up/reduce down accordingly.