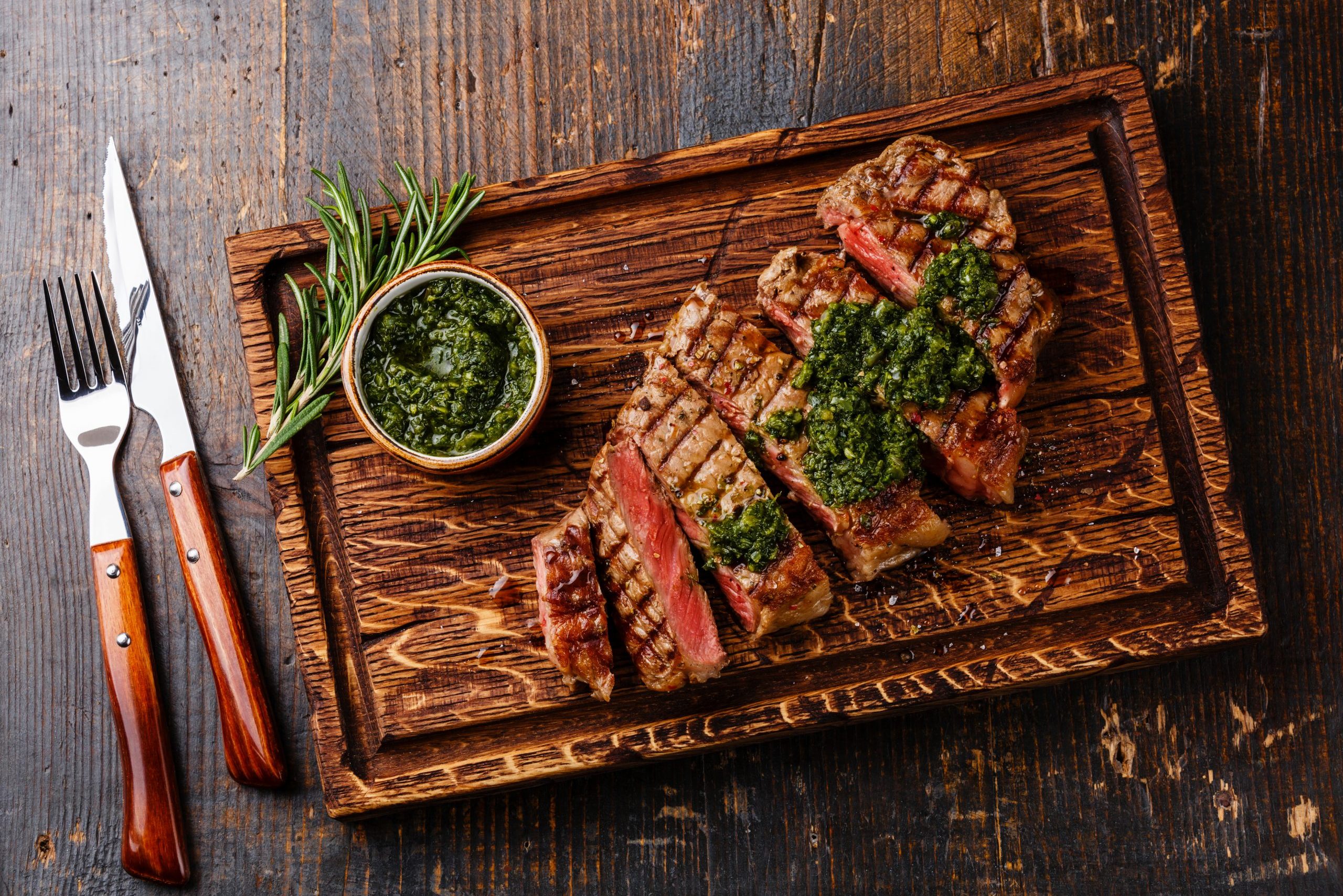 Picanha steak is a prized cut in South America and the most popular cut in the churrascarias of places like Sao Paulo.
Traditionally it is cooked on skewers over a grill (something we will be revisiting once the BBQ season gets underway) and served with a refreshing salsa type sauce called Chimichurri.
The Picanha is a lean cut so best served rare to medium-rare, anymore and it will start to go a little tough. As always if serving for more than one go for a double cut steak and share.
Here is our take on the Chimichurri, it can also be used as a marinade or for basting during cooking. Like all traditional recipes old family versions handed down tend to have their own twists, so feel free to experiment.
Serves 2
Chimichurri
100ml Olive oil
Salt & peper
50g parsley – finely chopped
1 tbsp dried oregano
3x garlic cloves – finely chopped
1x shallot – finely chopped
1x green chilli – deseeded & finely chopped
2 tbsp red wine vinegar
600g Picanha Steak
Combine all of the Chimichurri ingredients in a small bowl. Let them marinade in the oil for at least 10mins, preferably much longer to allow the flavours to infuse.
Take the steak out of the fridge a good 30 minutes before cooking. Follow our useful guide for cooking the perfect steak here.
Once the steak has rested, slice across the grain and plate with the Chimichurri spooned down the centre of the cuts.
Serve with fries and other preferred steak trimmings.