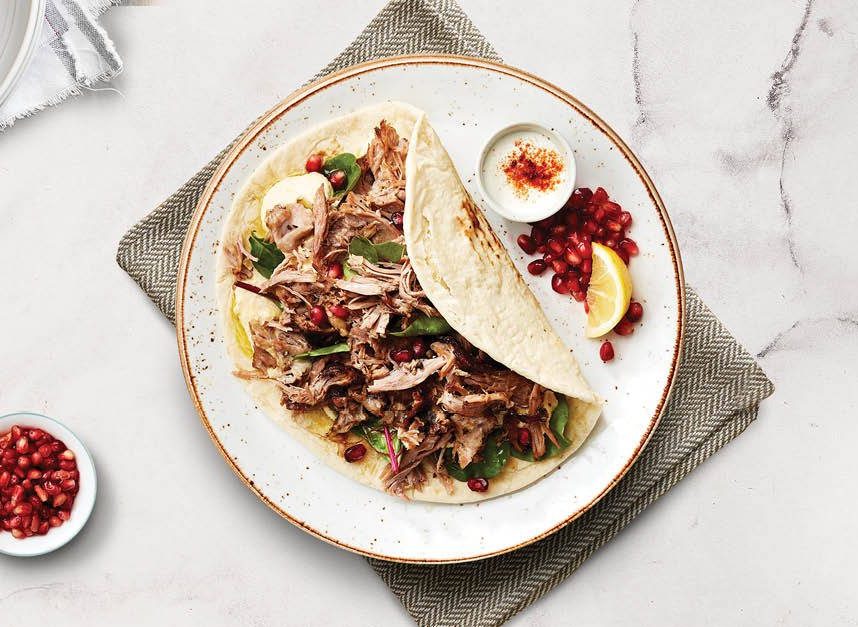 Slow cooked or smoked lamb shoulder is easily a match for the best brisket or pork butt.
Smoking the lamb shoulder really does lift this cut to another level, however a long indirect bbq grill or low and slow in the oven will yield great results. 
This eastern Mediterranean take is perfect for summer, serve with lashings of tzatziki.  
Serves 4
1kg half bone-in or boneless lamb shoulder joint
1 onion, peeled and roughly chopped
4 garlic cloves, peeled and roughly chopped
Juice of 1 lemon
2 tablespoons rapeseed oil
1 heaped teaspoon each of ground fenugreek, ground paprika, ground cumin and ground cinnamon
12 black peppercorns
Sea salt
Preheat the oven to 170°C, 150°C Fan, Gas Mark 3.
Transfer the onion and garlic to a food processor or 'bullet' blender. Add the lemon juice, oil, spices, peppercorns and some salt. Blend to a paste.
Put the lamb joint into an ovenproof roasting dish or slow cooker. With a sharp knife cut some slashes into the meat and rub the paste all over the joint.
Pour a little water into the base of the roasting dish or slow cooker. Cover the roasting dish with foil and roast for 4 hours or cover the slow cooker and cook on low for 6 hours, or high for 3 hours.
Remove from the oven or slow cooker and allow to cool slightly before shredding the lamb with two forks. Serve immediately.