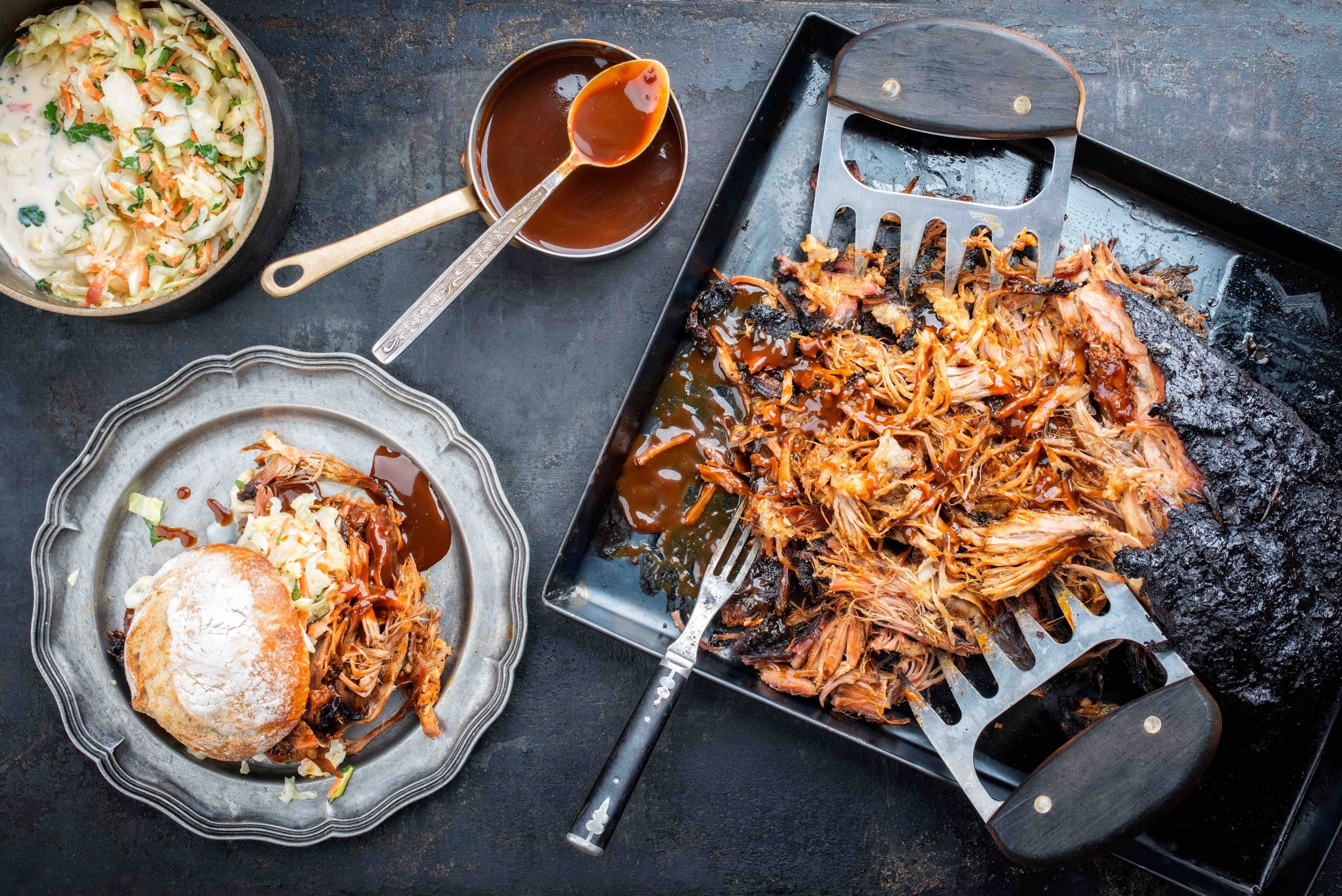 Pulled Pork Butt is a classic American barbecue dish, resulting in beautifully moist and tender meat.
Pork Butt or Boston Butt as it also known, is a large joint cut from the shoulder of the pig. It is a hard-working muscle so needs a low and slow cook to be at it's finest. We have gone for a 4-5 hour take but it can be cooked for 6-7 hours at 130°C for an even more succulent finish.
In terms of spices we have used a classic paprika/cumin/onion/garlic mix but feel free to mix it up with some chilli or fennel, which both work well with this dish.
If you have mastered the indirect barbecue cooking technique then definitely hit the grill, otherwise to keep things simple cook in the oven and finish on the barbecue for an authentic smokey flavour.
Serve with white rolls, a homemade coleslaw and a rich barbecue sauce.
Serves 8+
2kg Pork Butt
2 tsp sea salt
2 tsp ground black pepper
2 tsp ground cumin
2 tsp garlic granules
2 tsp onion powder
2 tsp smoked paprika
2 tsp brown sugar
500ml of cider
Combine the salt, pepper, cumin, garlic, onion paprika and sugar in a small bowl.
Rub the seasoning mixture into the pork butt, ensuring a good allover covering and wrap in cling film and refrigerate overnight.
Remove the Butt from the refrigerator 45mins before cooking to bring up to room temperature.
Place on a rack in a roasting tray and add some of the cider to the bottom of the tray.
Cover in foil and roast foe 3-4 hours at 150°C.
Check the liquid levels regularly and top up if running dry.
Remove the foil and turn up to 180°C for a further hour or finish on the BBQ.
Rest for 20mins and then serve – pull the meat apart with two forks.