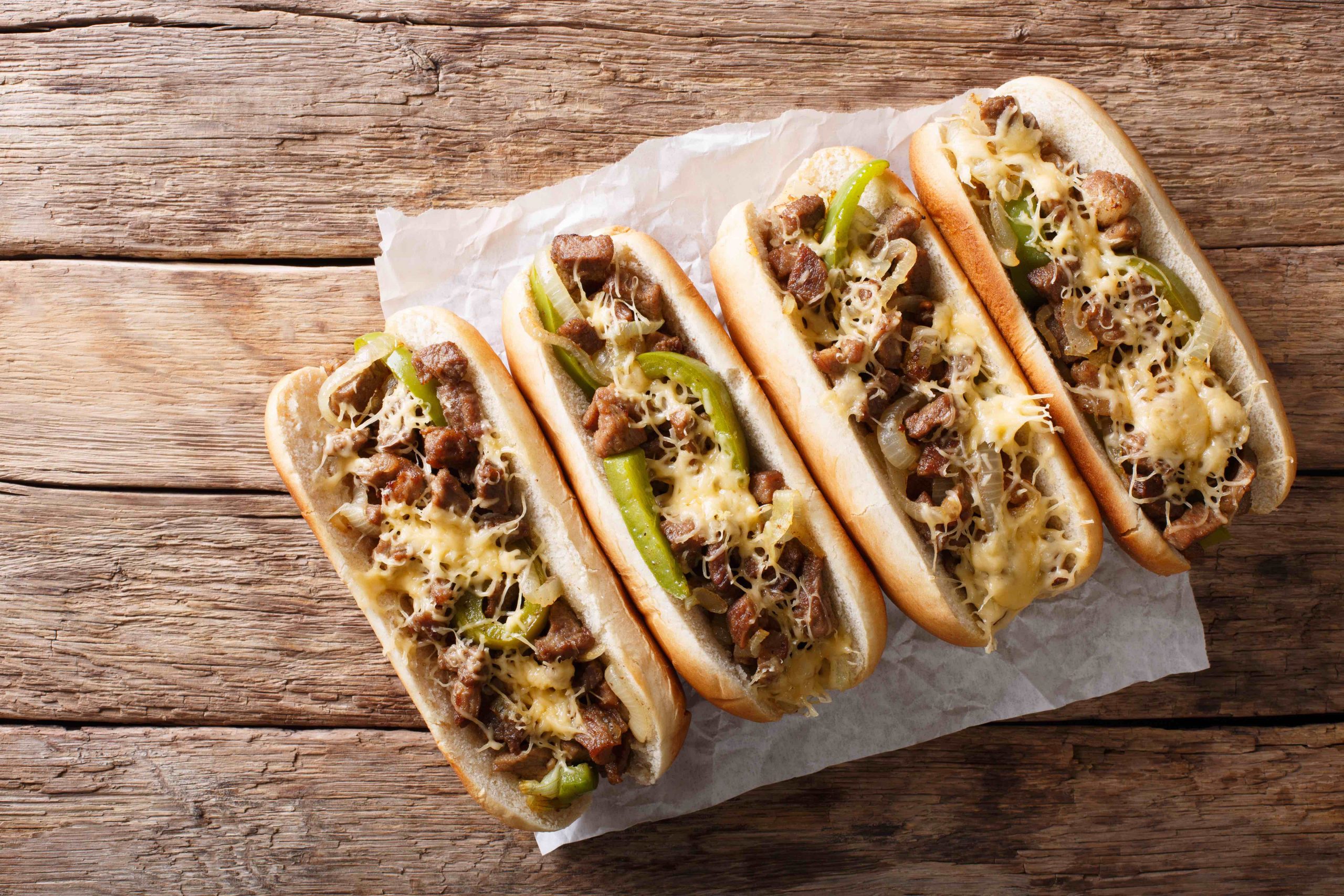 The Philly Cheesesteak is an American street food classic.
The story goes that during the 1930s Philadelphians Pat and Harry Olivieri owned a hot dog stand near the Italian market. One day Pat decided to make a new sandwich using chopped beef and onions, a passing cab driver requested one for himself and suggested they make them instead of hotdogs. And the rest is history.
Traditionally ribeye steak is used, however we have gone for the more economical cut of silverside.
Serves 4
2x 250g silverside steaks, thinly sliced
4x soft white sub rolls
1x large onion, roughly chopped
2x garlic cloves, finely diced
1x green pepper, sliced
200g of provolone (or mozzarella) cheese, grated
Jalapeños, finely chopped
Olive oil
Salt and pepper
Pop the steaks in the freezer for 30mins, this will firm them up and make it easier to thinly slice.
Remove the steaks from the freezer and thinly slice, then allow them to come back to room temperature.
Meanwhile fry the onions and peppers for 10-15 mins until softened, add the garlic and continue to cook for a further 2 mins. Keep warm.
Season the steak and in a large frying pan fry off the steak until still a little pink. Set aside.
In the same pan return a quarter of the meat and form a filling the same length as the rolls. Add the onion/pepper mixture on top, chopped Jalapeños to taste and then sprinkle over the cheese. Keep it on the heat until the cheese begins to melt.
Using a large spatular carefully lift the filling out of the pan and straight into a roll. Do the same with the remaining three rolls.
Finish with your choice of condiments – classic mustard and ketchup or something like a good barbecue sauce.