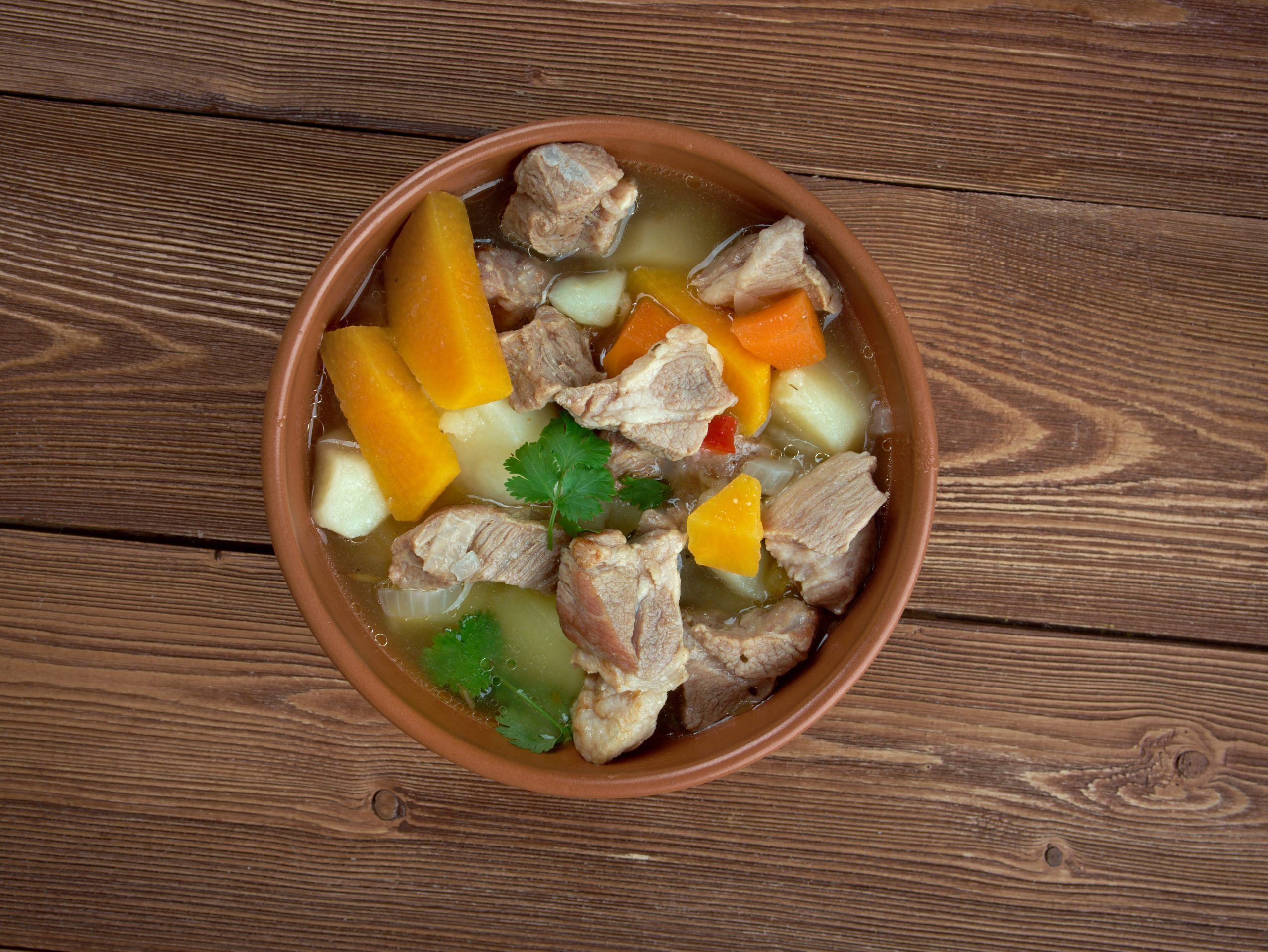 Welsh Cawl is a variant of a traditional broth-based dish you will find across the Island's and nations of north-western Europe. It can be made with any meat but we have gone for a relatively cheap lamb shoulder cut.
Like many stews it matures with age and is considered better once reheated the following day, if you do plan on eating the same day give it an extra hour in the oven to allow the flavours to develop. We have gone for the traditional technique of poaching the whole bone-in shoulder, however you can use diced or other value cuts such as neck, scrag or even shanks.
Finally we have given ours a little Isle of Wight twist, serving with the Island's own locally produced Briddlesford Caerphilly cheese.
Vegetable oil
1kg lamb shoulder (bone-in)
1x onion – sliced
4-6 potatoes – diced
2x carrots – diced
1x small swede – diced
2x leaks – sliced
2x parsnips – diced
2 litres vegetable stock
Salt & pepper
Small bunch of chopped parsley
Crusty bread, Briddlesford butter & Briddlesford Caerphilly cheese
1. The evening before place the lamb shoulder and onion in a large casserole dish, pour over the stock and simmer for a couple of hours.
2. Take it off the heat, let it cool and pop it in the fridge overnight.
3. When ready to cook remove the shoulder and trim the meat from the bone. Cut into large chunks and return to the stock.
4. Add the vegetables, season to taste and simmer for a further hour. As with all stews check the stock level and adjust accordingly.
5. Serve in bowls with a scattering of parsley alongside a large chunk of crusty bread, butter and a wedge of Briddlesford Caerphilly cheese.